Breakfast Potatoes | Air Fryer Recipes
November 19, 2018 | Potatoes, Breakfast, Air Fryer, Paprika
The Starving Chef is supported by Hungry People like you. When you make a purchase through an affiliate link on my site, I may earn a little bit of cash on the side (at no extra cost to you) to help keep my kitchen running. Read our disclosures here.
Super Hungry? Jump to the Recipe
Anyone else totally in love with their air fryer?!?!
Air fryers are great not only for quick-heating frozen foods, but also perfect for 'set it and forget it' style breakfast potatoes!
These potatoes are a variation of my favorite paprika potatoes recipe that I've been making for years. This time around, I made the same recipe but in my air fryer - and honestly, I don't think I'll ever go back to the skillet!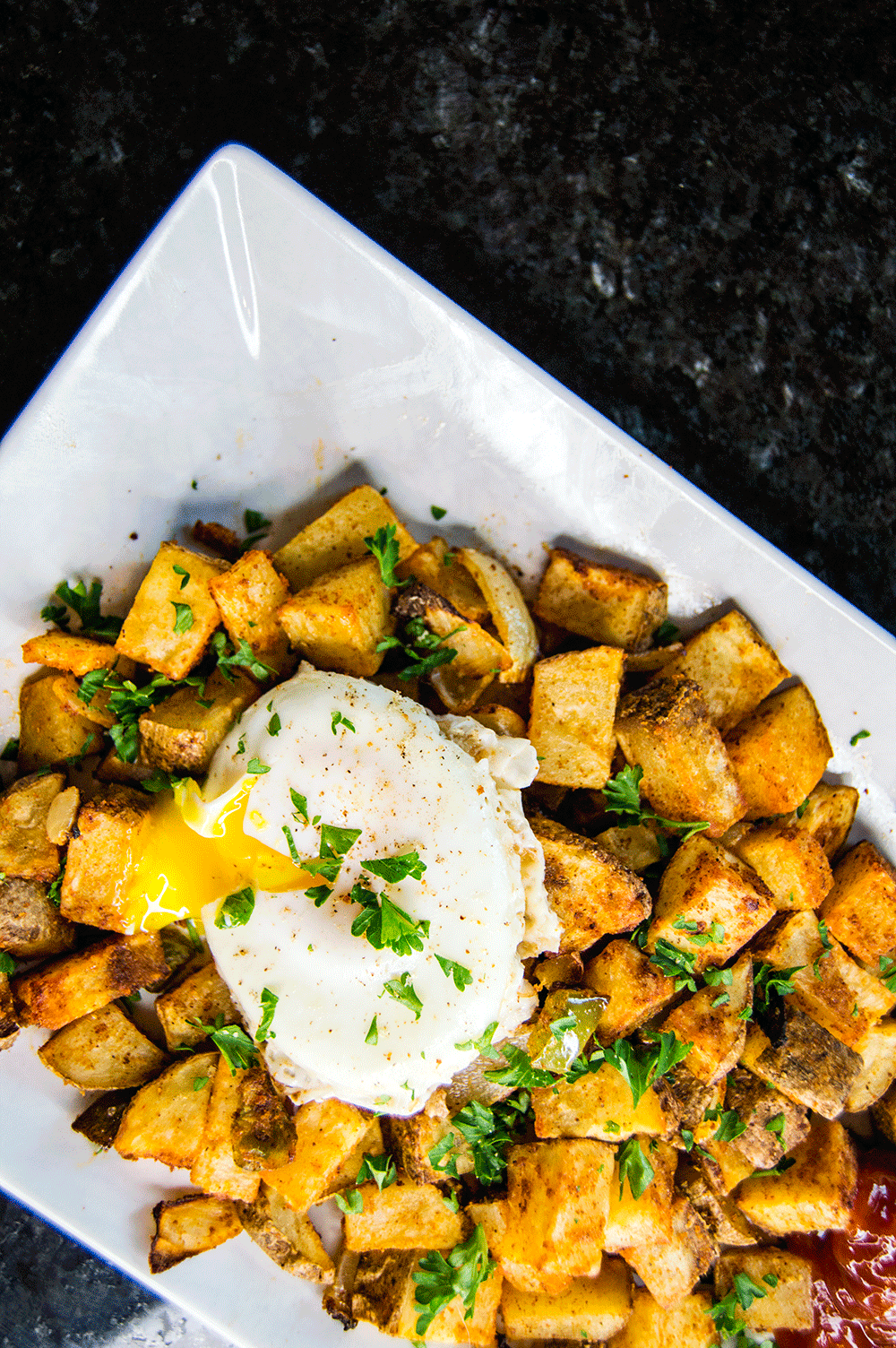 I just let the potatoes cook while I worked on poaching my eggs - just a couple shakes later and they were cooked perfectly tender.
Shop this Post
Air Fryer Breakfast Potatoes
Number of Servings: 2
Prep Time: 10 minutes
Cook Time: 30 minutes
Total Time: 40 minutes
Ingredients
3 russet potatoes, chopped into cubes
2 tbsp olive oil
3 tbsp garlic powder
2 tbsp paprika
1 tsp chili powder
1 tsp sea salt
½ tsp black pepper
Mouth Feel
Salty
Savory
Sour
Bitter
Sweet
Spicy
Instructions
Wash and chop the potatoes. In a large bowl, drizzle the cubes with the olive oil and then stir in the paprika, garlic powder and chili powder until the potatoes are coated.
Arrange the potatoes in a single layer in the basket of an air fryer. Cook at 400 F for 20-30 minutes, opening to stir every 10 minutes or so to cook evenly. Serve with poached eggs and sriracha ketchup. Enjoy!
Print