Strawberry Watermelon Limeade Sorbet
September 23, 2019 | Watermelon, Strawberry, Ice Cream
Super Hungry? Jump to the Recipe
Summer may be winding down but that doesn't mean we can't take advantage of the last of the summer flavors!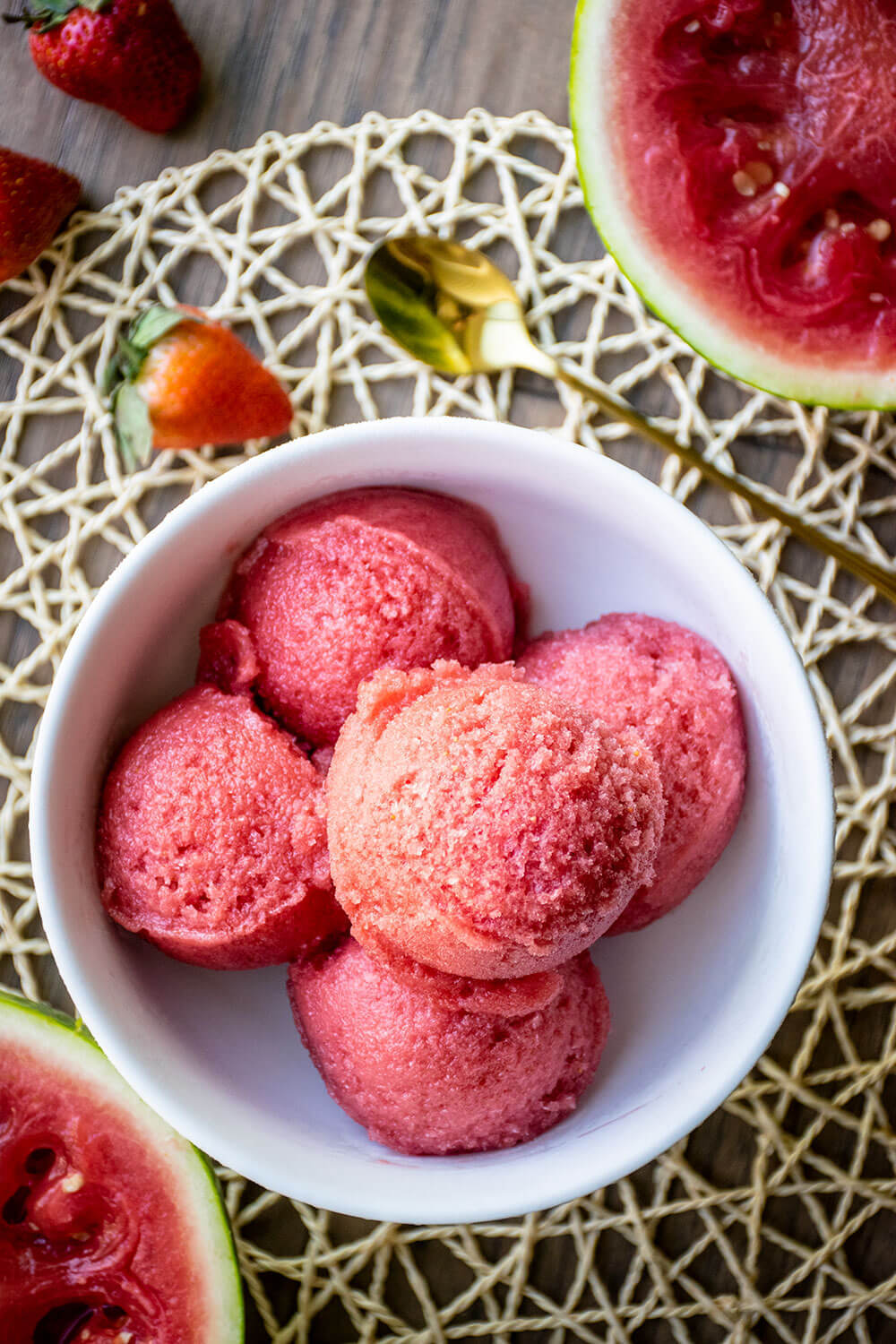 Sorbet is so easy to make - with or without an ice cream maker. For a smoother sorbet, I'd definitely recommend using the ice cream machine but if you prefer sorbet with texture, go ahead and straight up freeze it! No ice cream maker required.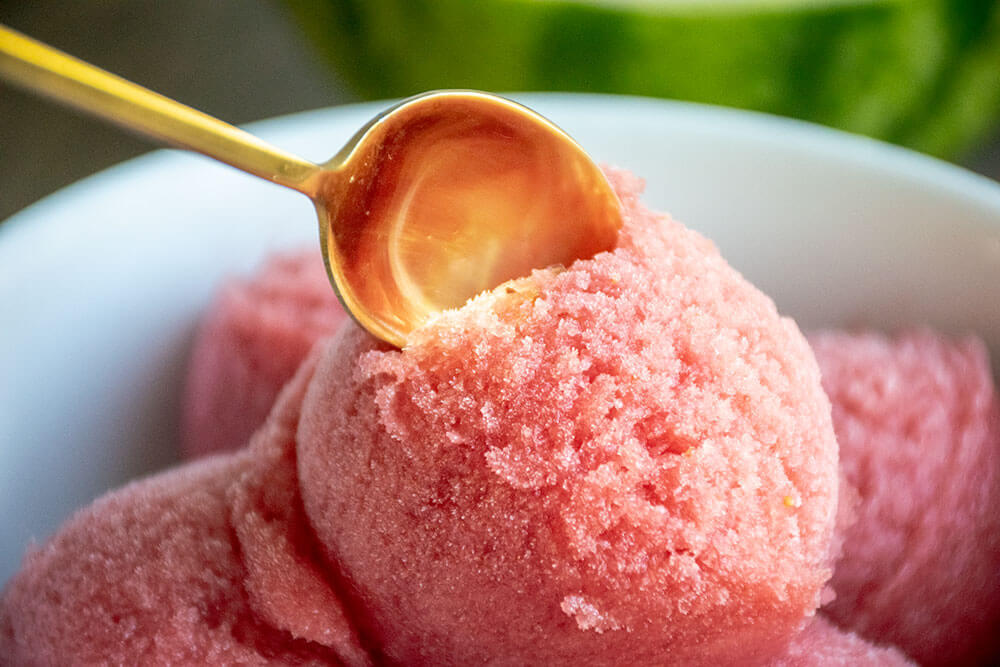 This sorbet is made from frozen watermelon and strawberries from earlier in the season when they were at their peak flavor.
Sweetened with simple syrup and a hint of lime throughout, this sorbet will make you wish summer was just starting instead of ending.
Plus, it's almost somewhat healthy for you too. Leave out the sugar simple syrup for a low sugar option!
Not only does it taste great, it looks SO PRETTY too!
Shop this Post
Strawberry Watermelon Limeade Sorbet
Prep Time: 1 hour
Cook Time: 30 minutes
Total Time: 8.3 hours 20 minutes
Ingredients
16 ozs frozen strawberries, slightly thawed
24 ozs frozen chopped watermelon, slightly thawed
2 tbsps lime juice
2 tbsps honey
17500⁄100000 tsp salt
¾ cup water
¾ cup sugar
Mouth Feel
Salty
Savory
Sour
Bitter
Sweet
Spicy
Instructions
In a large pot over high heat, boil the sugar and water until syrupy, about 30 minutes. Cool and transfer to an airtight container. Chill for 5-6 hours until cold.
Use a blender or food processor to blend the frozen watermelon, strawberries, lime juice and honey until smooth. Pour in the simple syrup and pulse until blended.
OPTION #1: Use an ice cream maker to freeze the sorbet until it is thick and smooth. Transfer to an airtight container and store in the freezer. Enjoy!
OPTION #2: Pour into an airtight container and freeze 8-10 hours. Store in freezer. Enjoy!
Print